PRODUCT & VENDOR MANAGEMENT
Product and vendor data are recorded in categories that are neat, easily traceable, and can be easily edited, added, or reduced. Stock info in the Warehouse is also updated automatically so that there are no expenditures in vain.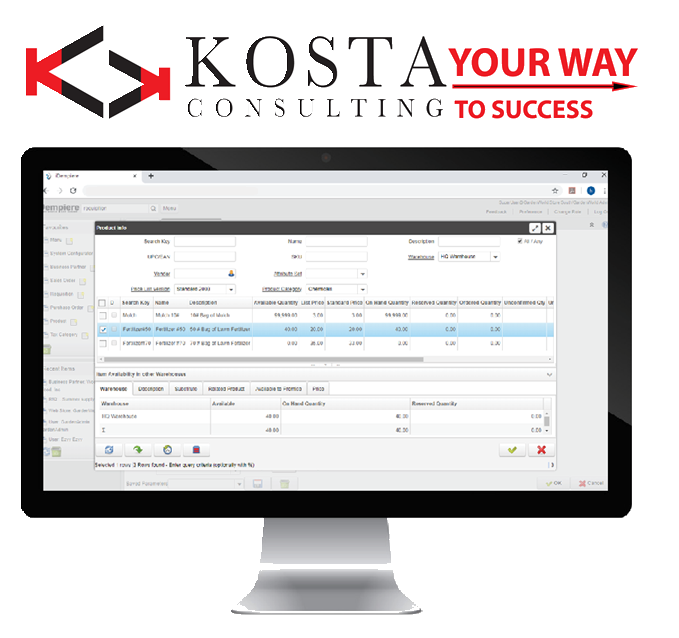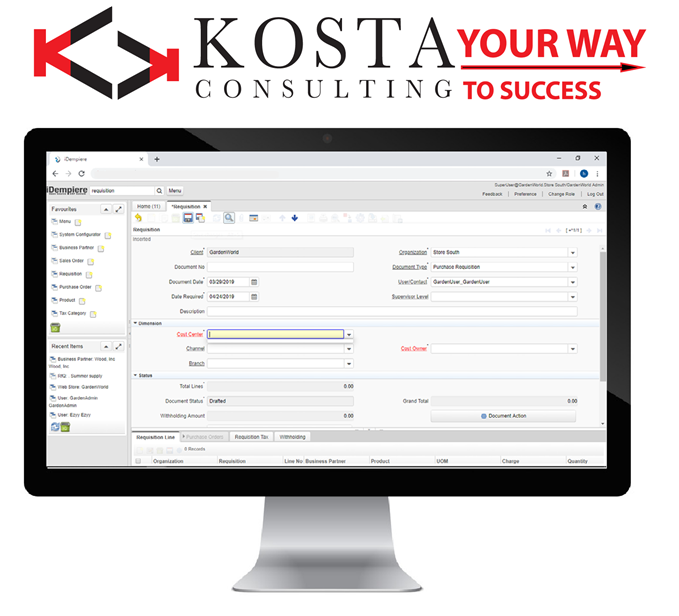 PURCHASE REQUEST, QUOTATION, PURCHASE ORDER DOCUMENTS
Detailed Purchase Request Form with product options (goods, services, assets, costs) that can be easily converted into a Purchase Order. The complete Request for Quotation (RfQ) feature also makes the bidding process much easier.
Validating complex purchase requests is facilitated by an approval system based on the company hierarchy. Purchase requests can be sent immediately and updated with a real-time notification system in the application and sent via email.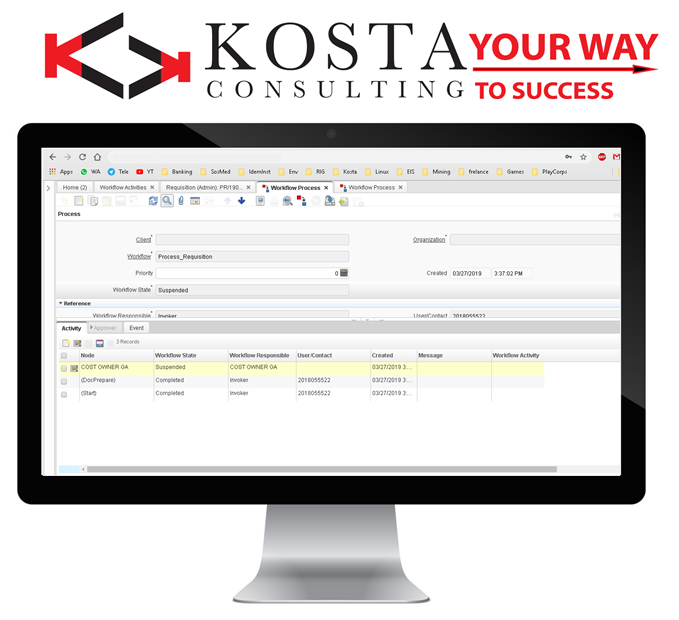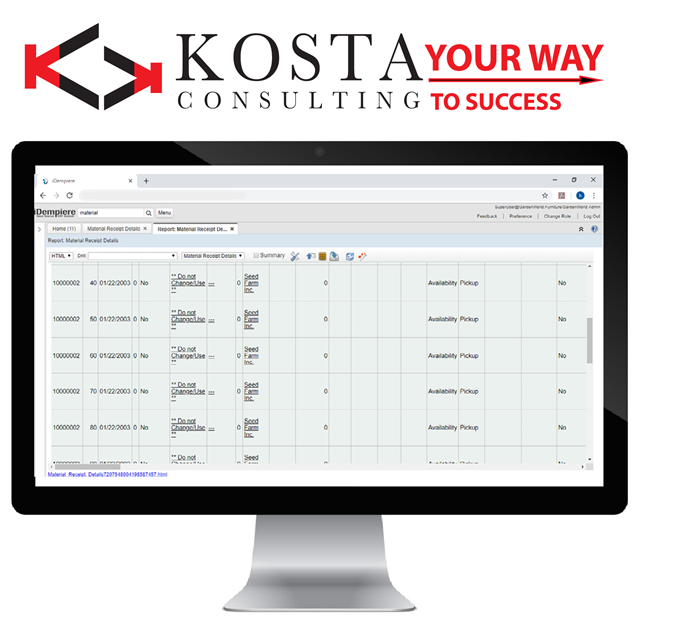 INVOICE AND PAYMENT DATA MANAGEMENT
Material Receipt made on iDempiere ERP can be easily accessed and printed as validation to complete the transaction. The integration of Purchasing, Inventory and Financial data makes the invoice verification process much easier.
PURCHASING, FINANCIAL, AND ACCOUNTING REPORTS
All of the Purchasing Processes from request to payment are recorded in detail and integrated with accounting journals. You can have all the reports you need instantly, and ready to be audited.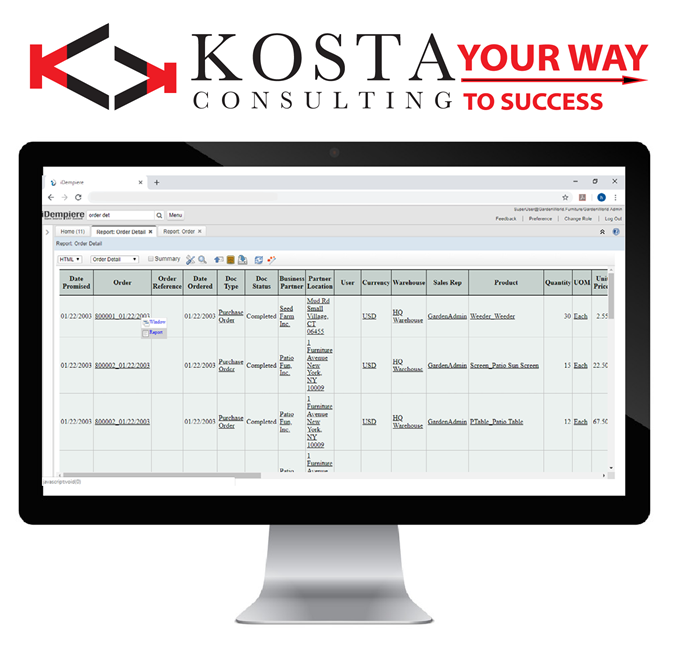 There is no license fee for using iDempiere ERP because it is a community base Open Source ERP system, that mean you don't have to pay anything for downloading, installing, and modifying the software.
This is exactly why KOSTA exist. We are here to help you implement a business system that fits your current and future needs.
There is no user limit. You can add users as many as you need. But please note that your server capacity will determine your system performance. There will be no yearly per user cost as well in implementing your iDempiere with KOSTA.
Absolutely. Our configuration will give you flexibility in modifying, subtract, and add new modules into your system whenever you need it.


Beside a free consultation, KOSTA will help simplify your business process and create a system design base on your unique needs. In addition, you can record and communicate any user experience issues on out ticketing system.
Normally, the timeline for planning, developing, testing, and go live is 3-4 months. But it could take more time to configure a complex business process and workflow.
CONTACT US FOR FURTHER INFORMATION